Homeschooling or home schooling, also known as home education or elective home education (EHE), is the education of school-aged children at home or a variety of places other than a school. Usually conducted by a parent, tutor, or an online teacher, many homeschool families use less formal, more personalized and individualized methods of learning that are not always found in schools. The actual practice of homeschooling can vary. The spectrum ranges from highly structured forms based on traditional school lessons to more open, free forms such as unschooling, which is a lesson- and curriculum-free implementation of homeschooling. Some families who initially attended a school go through a deschool phase to break away from school habits and prepare for homeschooling. While "homeschooling" is the term commonly used in North America, "home education" is primarily used in Europe and many Commonwealth countries. Homeschooling should not be confused with distance education, which generally refers to the arrangement where the student is educated by and conforms to the requirements of an online school, rather than being educated independently and unrestrictedly by their parents or by themselves.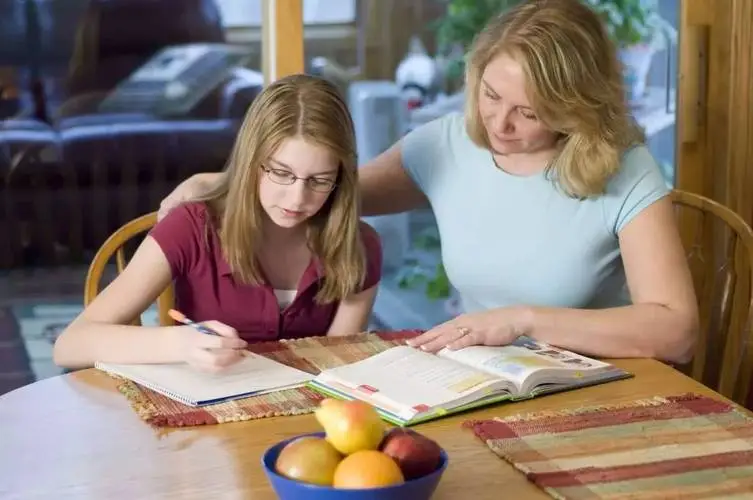 Before the introduction of compulsory school attendance laws, most childhood education was done by families and local communities. By the early 19th century, attending a school became the most common means of education in the developed world. In the mid to late 20th century, more people began questioning the efficiency and sustainability of school learning, which again led to an increase in the number of homeschoolers, especially in the Americas and some European countries. Today, homeschooling is a relatively widespread form of education and a legal alternative to public and private schools in many countries, which many people believe is due to the rise of the Internet, which enables people to obtain information very quickly. There are also nations in which homeschooling is regulated or illegal. During the COVID-19 pandemic, many students from all over the world had to study from home due to the danger posed by the virus. However, this was mostly implemented in the form of distance education rather than traditional homeschooling.
There are many different reasons for homeschooling, ranging from personal interests to dissatisfaction with the public school system. Some parents see better educational opportunities for their child in homeschooling, for example because they know their child more accurately than a teacher and can concentrate fully on educating usually one to a few persons and therefore can respond more precisely to their individual strengths and weaknesses, or because they think that they can better prepare their children for the life outside of school. Some children can also learn better at home, for example, because they are not held back, disturbed or distracted from school matters, do not feel underchallenged or overwhelmed with certain topics, find that certain temperaments are encouraged in school, while others are inhibited, do not cope well with the often predetermined structure or are bullied there. Homeschooling is also an option for families living in remote rural areas, those temporarily abroad and those who travel frequently and therefore face the physical impossibility or difficulty of getting their children into school and families who want to spend more and better time with their children. Health reasons and special needs can also play a role in why children cannot attend a school regularly and are at least partially homeschooled.
Critics of homeschooling argue that children may lack adequate socialization and therefore have poorer social skills. Some are also concerned that parents may be unqualified to guide and advise their children in life skills. Critics also say that a child might not encounter people of other cultures, worldviews, and socioeconomic groups if they are not enrolled in a school. Therefore, these critics believe that homeschooling cannot guarantee a comprehensive and neutral education if educational standards are not prescribed. Homeschooled children sometimes score higher on standardized tests and their parents reported via survey that their children have equally or better developed social skills and participate more in cultural and family activities on average than public school students. In addition, studies suggest that homeschoolers are generally more likely to have higher self-esteem, deeper friendships, and better relationships with adults, and are less susceptible to peer pressure.
Terminology
While "homeschooling" is the term commonly used in the United States and other nations in North America, "home education" is primarily used in the United Kingdom, elsewhere in Europe and many Commonwealth countries. Some believe that homeschooling has become more attractive and popular than ever before since the days of quick information retrieval on the Internet.